USAM facilities are those of necessity for today's environment. Silverlake MasterSAM approaches USAM as part of its overall Secured (S) Access (A) Management (M) [hence the name MasterSAM] strategy since its inception in 2002. Its fundamental design is based on the core belief that Secure Access Management is not to be done in isolation; It requires to be tightly integrated with Access control and Complete Surveillance.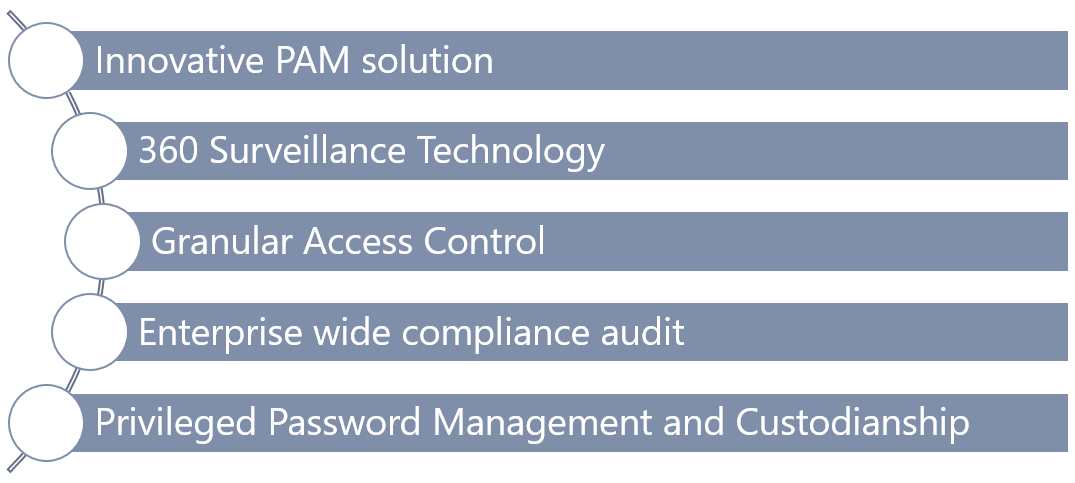 With this core design philosophy, Silverlake MasterSAM is able to offer:
Innovative USAM Solution
Our USAM solution offers flexibility in deployment methods: proxy or host-based deployment methods to suit client needs. Both methodologies secure privileged management access without exposure or manipulation of vulnerable passwords in the process.
360° Surveillance Technology
All-round tight surveillance monitoring on user's activities in Operating System (not dependent on video, nor key-logger). This way, no user activity on the production system can go without detection and record.
Granular Access Control
Flexible granular access control implementation further enhances degree of system security
Enterprise wide compliance audit
Monitors access or policy violation to classified system files, DB and directories – provides session report and alert
Privileged Password Management and custodian
Provides password vaulting, managed reset, policy-based password, password deposit, password retrieval and more.